What Is Advocacy?
Being informed on the issue you are advocating on
Acting in support of a belief, policy, or cause
Action to protect, promote and defend the rights and interests of an individual group or community
Giving voice on behalf of another
Involves speaking, acting, writing, communicating, arguing persuasively in the interests of another or a group
Public support for or recommendation of a particular cause or policy
Advocacy Facts:
Approximately 24 million people will not have access to affordable, quality healthcare by 2020 if Congress passes a new health care bill that eliminates the Affordable Care Act. Will you be one of them?
If Health Centers nationwide lose 70% of their federal funding, which is up for renewal on October 1, 2017, many will be forced to close their doors, and serve fewer people in their community.  Thousands of jobs will be lost and many people will have nowhere to go to get health care… Will you be one of them?
Now more than ever we need YOU to help us advocate for the right that everyone has access to affordable, quality health care, including:

Medicaid – Medicaid is a joint federal-state program that provides health coverage or nursing home coverage to low-income people, including children, pregnant women, parents of eligible children, people with disabilities and elderly needing nursing home care. Nearly 70 Million people are currently on Medicaid.
Medicare – Medicare is the federal health insurance program for people who are 65 or older and certain younger people with disabilities. As more and more baby boomers retire, Medicare will become the key to providing healthcare to our seniors.
Become a Health Center Advocate!
As a Health Center Advocate you will help First Choice Health Centers and other health centers fight to ensure everyone has the opportunity to get affordable health care and also fight to ensure that the Federal Government continues to provide funding to health centers.
When you register as a Health Center Advocate, the Campaign for America's Health Centers will send Action Alert emails so YOU can connect with your elected officials to ask them to help our health center with funding and other policy matters.  When you receive these emails TAKE ACTION!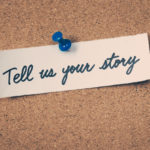 Tell us your story
Stories are powerful. Good stories about your experiences with First Choice Health Centers, the Affordable Care Act, Medicare or Medicaid help us advocate for supportive policies and raise awareness about the importance of quality, affordable healthcare for all.
Submit your story using the form below. After you submit your story, a member of our staff may contact you to learn more about your situation and to ensure that we understand your story in detail. Please send a picture of yourself… pictures are very impactful and provide a visual story as well as a written one.
We will always ask your permission before we release any contact information or highlight your story, and you can always opt out of any opportunity.
By submitting your story you agree to ourconsent and release guidelines.
Join the Patient Advocacy Committee:
As a member of the Patient Advocacy Committee you can help ensure that First Choice Health Centers continues to receive Federal funding to make sure that everyone in our community has access to quality, affordable health care.
Q: Why Should I Join the Patient Advocacy Committee?
A: Because Federally Qualified Health Centers (like First Choice Health Centers)…
Are one of the few things in healthcare that both Democrats and Republicans agree upon
Do not turn away anyone who needs a place to go for health care
Have a track record of success and hard data to show our value to the community
Are battling the most challenging health issues: obesity prevention, diabetes management, asthma care, substance abuse counselling, etc.
Q: What if I don't have experience advocating?
A: No Problem! Extensive advocacy training will be provided and you will a mentor to help guide you through the process.
Q: How do I get involved?
A: Email or call Eugene Market at 860-610-6131 to join the Patient Advocacy Committee