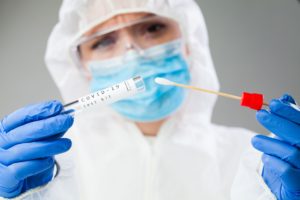 By appointment only. Call to schedule: 860-528-1359
We have both tests:
Antigen Test (nasal swab) – This test determines if you have COVID-19 right now. The test may be positive even before you feel sick and may remain positive after you get better.
Antibody Test (blood test) – This test determines if you had COVID-19 in the past. This test may be required to return to work for some employers, however the CDC recommends returning to work based on symptoms rather than a blood test.
Both test are covered by insurance. First Choice offers a sliding-fee scale for income-eligible patients without insurance.